American
Tree Care
We provide trustworthy and professional tree services throughout West Texas.
Welcome!
Home Grown West Texans – Who are we?
Joe A. Villarreal runs the business, he was born and raised in Odessa and graduated Permian High School. He served in the U.S. Marines and came home after being honorably discharged. The crews are also fellow Odessans and have graduated local high schools.

WHO WE ARE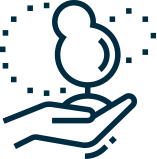 WHAT WE DO

WHY CHOOSE US
GET IN TOUCH WITH US!
We love our customers, so call for a free quote and we'll see you in person.