American
Tree Care
We provide trustworthy and professional tree services throughout West Texas.
Welcome!
Home Grown West Texans – Who are we?
Joe A. Villarreal runs the business, he was born and raised in Odessa and graduated Permian High School. He served in the U.S. Marines and came home after being honorably discharged. The crews are also fellow Odessans and have graduated local high schools.

WHO WE ARE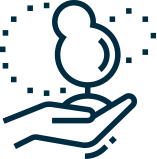 WHAT WE DO

WHY CHOOSE US
OUR REVIEWS Great group of guys very professional very polite and friendly. They did and excellent job at trimming my trees they look so much better now

Anna Carrillo
23:34 25 May 20
I had a great experience with company! They went out of their way to fit me into their schedule quickly. They were all professional, courteous, and very helpful from the beginning of my project to the end. Joe took the extra time to keep in contact after the job ended to answer questions. I would absolutely work with them again and would highly recommend them! Thank you.

Steven Barnes
15:51 24 Apr 20
I really appreciate the fantastic service and the crew was very friendly! I would recommend American Tree Care! I really enjoyed the professional advice from Joe! The 2 live oak trees came down quick and the yard was cleaned up! Thanks again for the job well done!!!

Silkie wilson
04:29 23 Apr 20
We cannot praise Joe and his crew enough for their hard work, dedication and the extreme attention to detail they provide in their workmanship. American Tree Care is by far the premium team to use in the Permian area. If something is not right they make sure to go above and beyond to make it right. A lot of vendors can get the job done but fall short on the follow through and follow up, not ATC Joe has been there every step of the way to ensure our satisfaction is the top priority!! Thanks ATC!!

Great communication. We got a response quicker than expected, received an assessment and bid quickly and obtained quality advise for caring for our trees.

mark allen
02:33 12 Feb 20
Joe and his team are amazing. They deliver exactly what they say they will and the price doesn't change. Joe has also been invaluable in giving us ideas to do in our own garden. We will always use Joe and his team.

Enrique Alanis
03:37 05 Feb 20

Jessica Phillips
19:38 16 Dec 19
Joe did work for us clearing land. He did an incredible job! He got the job done fast and beautifully. We trust Joe and we plan to use his services again. We HIGHLY recommend Joe and his company, American Tree Care. I recently had Joe and his team remove a tree from my backyard and they did an awesome job! It was a bigger job than anticipated, but Joe kept his word on the original quote, and for someone on a budget, that means so much to me. Especially when he could've asked for more. The tree had very large roots underground and he was honest about what would happen if I left them. He recommended removing them and offered to create a great little backyard all while keeping it in a budget I could work with. I couldn't be more pleased with the outcome. Now my little pup pup will have a great little yard to live in! Thank you to Joe and his amazing crew for all you did for me! Y'all are awesome!

robert bickel
16:43 27 Nov 19
Joe, I want to thank you for your service in the Marine Corps., welcome home. I have nothing but good things to say about dealing with ATC. The crew (Sam & Curtis) were polite and respectful. They knew what needed to be accomplished and did it in a safe and efficient manner. they also left the work area neat and clean. I highly recommend ATC , they are top quality in my book.

James MOrgan
13:37 23 Nov 19
Absolutely great work and very professional, we would recommend to anyone every time

jeanie velarde
23:18 08 Nov 19
Thank u American Tree!! Joe and his professional staff are more than capable of handling any tree situation. We had them remove a big red oak and shape up another. His staff were prompt, friendly and very knowledgeable. I wouldn't hesitate using or recommending them to anyone. Thanks Joe for ur tree service and ur service to our great country! My best, Randy Velarde.

Katie King
21:44 01 Nov 19
We had a palm tree that was way too close to the house and needed to be removed. Mr. Villarreal was able to come by at super short notice and give an estimate. When he came back to remove the tree, his crew was at our house for less than an hour-- and that tree was over 9ft tall. We had mulch around the area that they swept and made look nice and neat. You can't even tell the tree was ever there. I'll definitely be using them for any service in the future!

Thomas Woods
18:06 25 Oct 19
Great group of guys! Recommend them any chance I get!

Sonya Campbell
22:24 20 Oct 19
Great price and they remove a very old Pecan tree that never should have been where it was. Can barely tell there was a tree there. Joe and his crew kept me up to date and took their time so no damage would come to either mine or my neighbors house. Will definitely use again if I need a tree remover or advise on one I plant!!

Sherry Williamson
15:49 27 Sep 19
Excellent experience. Contacted and got quote same day, stump removed perfectly 2 days later. Very affordable. Would highly recommend.

Cindy Carr
23:29 21 Sep 19
Joe and his crew done an excellent job. I explained what I needed, he came on site and gave me an immediate plan and how much. He was very PROMPT in getting my 3 mature trees and part of my stucco fences removed. You can't even tell there were trees there. I came home one evening in the rain and thought for sure his crew Rained out".NOPE, He and his crew were working away. Contractors that show up on time, do an excellent job, have great communication, fair and reasonable on his price, clean up the area AND safety was demonstrated throughout the project. Thank you Joe and crew!

Steve Notgrass
22:33 25 Aug 19
Quick response and great work on stump grinding ..

Lane Campbell
20:59 23 Aug 19
American Tree Care Odessa Midland & West Texas is one of the most professional and detailed Tree services in business today. The owner Joe is extremely knowledgeable about the anatomy of trees and explained the techniques of proper and non-proper cuts when pruning trees. Their team worked quickly and effectively to complete the task at hand. They provided all of the high end tools to finish the complete the job to perfection and leave the yard looking great! 10 out of 10 recommend! I will be using them in the future!

This is the third time I've used ATC and I'm always beyond pleased with the work they do. Joe is very knowledgeable and will educate you on your trees and his crews are very polite and professional. The clean up is above and beyond what is expected. I highly recommend them. I will be honest I never used their service but I witnessed this entire crew having lunch at outback and before this crew ate they all prayed over the food and asked God's blessing over the food, crew, and the business.I wrote the name down and will use them because they are what this country needs more of!! Hard working men faithful to God.Thank you Mr. Joe Villarreal for this inspiration !!!

Brenda Burrell
03:43 09 Aug 19
Joe and his team were professional and friendly! We had to have a good sized tree removed and they took care of everything, we didn't have to clean up anything! We also had American Tree Service plant two new trees. Joe comes out and takes cate of them for the first month.

EYSELATARY
21:48 31 Jul 19
Joe is such an awesome, genuine person with nothing but the best intentions for everyone. He truly looks out for the customers best interest & is extremely detailed. The business he has built with American Tree Care is top notch. It's rare to experience such great customer service out here in the Permian Basin & American Tree Care is nothing short of great customer service. When you hire ATC, you make life long friends.

Lissi Hall
18:27 18 Jul 19
Joe and his crew are amazing! Not only are they polite and punctual, they do an excellent job! My trees are absolutely beautiful again and I thank them so much for their hard work! I would recommend them to anyone and will continue to use their services in the future!

Alma Angeles
19:46 03 Jul 19
Joe Villarreal was gracious enough to donate his time to Keep Odessa Beautiful a non-profit organization. With this partnership we were able to give back to our community. He taught a class on "proper tree planting." We received such positive feedback from citizen's who attended. Such a knowledgeable and professional instructor. This class could not have been possible without him donating his valuable time and knowledge. Thank you for making a difference.

Lori Evans
18:15 02 Jul 19
American Tree Care, treated and vaccinated 48 of our trees of all sizes. Some are well over 50 years old, and how horrible it would be to lose them to a virus when there are preventives to keep that from happening. Joe is extremely knowledgeable and provides excellent customer service! I highly recommend American Tree Care to anyone that loves their trees!

Daniel Zuckerman
19:08 01 Jul 19
Excellant service, value and quality! They are making Baron Mobile Estates a beautiful place to live.

Chico _ Smack
15:43 01 Jul 19
I had a dead tree cut down and the stump removed also. The crew was fast and did an awesome job. Joe is easy and great to deal with. Highly recommend you give these guys a try. You won't be disappointed.

Jon Roemisch
20:24 08 Jun 19
We are extremely satisfied and highly recommend them! They do exactly what they say they will do from cutting our tree down to the clean up I am very pleased.

Robert Hammerman
01:34 07 Jun 19
My wife and I were devastated with the news that four of our 22 year old trees had to be completely destroyed in order to save the other trees from Diplodia Tip Blight. We were absolutely fortunate to find Joe Villarreal and his tremendous knowledge and experience. Joe was as professional as they come along with compassion for our loss. His crew worked diligently for three days and did an outstanding job to include cleanup. I am grateful that Joe worked with us quickly in a variety of categories. I absolutely recommend Joe and his company to anyone who is looking for a high level of service.Thank you Joe for an outstanding job.

Linda Bogan
19:21 03 May 19
Very professional!!! Joe and his crew went above and beyond. We are extremely satisfied and highly recommend them!

Chloe Jackson
09:44 19 Apr 19
100% Recommend! Great quality service and above and beyond customer service! Our trees look GREAT!! Owner is very involved and his guys definitely delivered A+ service.

Kristal Woods
21:27 08 Apr 19
I have used American Tree Care for the past 2-3 years to trim my live oaks and this year I decided the trees had to go. These guys have always been professional and courteous. The owner (Joe) kept me in the loop with the time frame and updates, as this job has been lengthy. They do a great job, show up consistently every day and leave the work area clean every evening even if the job is not done yet! In this area, it's such a nice change of pace to do business with a company who actually does what they say they are going to and shows up when they say they are going to. His employees are great people, always go above and beyond! I recommend them any chance I get.

Lauren Disney
18:16 08 Mar 19
I can't say enough great things about Joe and his very professional team at American Tree Care!!! My husband and I hired them to cut two big pine trees down in our backyard. One of them was located only a few feet in between my home and the next door neighbor's house. I was so impressed with how safe they were - and nothing was harmed because they are so careful. Joe even took a video of it that can be found on his business Facebook page. Since then, I have referred him to several friends that needed tree work done and every one has had an equally positive experience. Joe also helped me out a couple weeks ago because I needed a log cut up into slices for the table decor at a Habitat for Humanity fundraiser. He generously donated his time & supplies to make it happen. He's a genuinely caring person and makes sure that his integrity & experience as a former Marine continues to shine.

Great Service and so helpful. Joe took such good care of us and our tree. Initially wanted to get a split looked at and Joe let me know that the tree was beyond saving. Once the tree was removed he showed me the inside and it was nasty looking. It was unfortunately rotted out. Something I'd have never noticed.He then gave me great info on what type of tree to get and what would work best for my yard and the west Texas weather we have. Joe was able to get us setup with a great tree and within only a few days of removing the old one.Once grass can grow again Joe told me he'd get some sod and put it in for me. Always good to know a company will come back four months later and keep everything looking like it was before they started. Most people these days get a deposit and then run off after only a small amount of work. Not Joe. He does what he says he will.Joe and his crew were here early everyday and worked all day to get everything fixed up and keep everything looking clean once they left. Everyone was so nice and courteous to my wife and I. There is a reason that he is rated five stars everywhere you look. I would recommend him for any tree needs you have.

Maureen Page
18:54 20 Nov 18
Joe Villarreal and his crew did a fantastic job on our trees. • Excellent service. • Demonstrated tree-care knowledge. (Our trees are healthy, clean of any deadwood, and beautiful.)• Prompt arrivals at worksite. • Constant safety checks. • Extremely fair prices. • Exceptional area cleanup after job completion. We would recommend American Tree Care to anyone needing this service. Joe's a great guy and a former Marine with a work ethic reflecting his service to this nation.

Christopher Michael
15:32 13 Nov 18
Wow! they did such an amazing job getting my yard, flower beds back to they way they should look. Great crew and owner (Joe "the Marine") Highly recommend these folks. Quality, knowledge, GREAT customer service and beauty! We could not have made a better choice. American Tree Care trimmed 3 trees on our property and we were very pleased with the outcome. We highly recommend American Tree Care for all your tree and yard care. Joe and his crew are the best!

Joe was very responsive, very knowledgeable, very passionate about trees, had reasonable pricing, and provided exemplary service. Within a few minutes of my initial call, he returned the call. Joe drove over to the property the same day and discuss the work. Joe kept me Informed about a slight weather delay. The work was completed just over a week after the initial inquiry. Right after they finished, Joe sent some pictures, and we followed up with a brief telephone conversation. I do some of my own pruning and use tree services at another location outside of Odessa, using a national chain for work that is not practical to do myself. I will use Joe's company for tree maintenance in Odessa. Thanks very much!

Diane Cherry
02:40 31 Oct 18
Very knowledgeable (much more so than the other "experts" we've found). More importantly Joe took all the time we needed to look at every tree on our property and answer our questions. He didn't just offer an opinion or make recommendations, he took the extra care to make sure we understood the issues and gave us the knowledge we needed to make good decisions.His crew did a great job removing a very large tree, grinding down the stump, trimming the other trees, and left our property spotless. They were friendly and courteous and professional to a fault. Joe even called back a couple of weeks later to make sure we were still happy.I strongly recommend American Tree Care!

Holly Sotelo
20:18 08 Oct 18
The guys came out and were so professional and nice. The job they did was excellent, will call again for sure! They came out and trimmed several large trees for me. They were so professional and quick. They did a terrific job and I will call them again. 🙂

nance chavez
00:40 06 Oct 18
Joe and team performed an outstanding job. Top rating from family and also received calls and complements from nabor. Joe and his crew at American Tree Care, traveled well over 7 hours to treat our centerpiece 300 year old oak tree for oak wilt. My wife and I were extremely happy with the knowledge, professionalism and care of the crew. Their attention to detail, including clean up, is unsurpassed. I couldn't give anyone a higher recommendation! Excellent work. Knocked out my enormous trees in no time. They look great.

Marissa Lopez
23:57 10 Jul 18
Ever heard the saying, "Leave things cleaner than you found them?" Well, not only did the guys leave our trees looking spectacular, but they cleaned up so well! What once looked like a jungle is now a beautiful back yard. My enormous oak tree was so wrapped up in power lines, we wanted the best in West Texas and that is exactly what we got. These guys came well equipped for the job, and it was clear that safety was their main concern as well as ours. Thank you guys so much for keeping Odessa Beautiful, and my yard too. Big thank you to Joe for teaching me about trees and explaining things in full detail. It is clear that this nature lover loves what he does. Ever heard the saying, "Leave things cleaner than you found them?" Well, not only did the guys leave our trees looking spectacular, but they cleaned up so well! What once looked like a jungle is now a beautiful back yard. My enormous oak tree was so wrapped up in power lines, we wanted the best in West Texas and that is exactly what we got. These guys came well equipped for the job, and it was clear that safety was their main concern as well as ours. Thank you guys so much for keeping Odessa Beautiful, and my yard too. Big thank you to Joe for teaching me about trees and explaining things in full detail. It is clear that this nature lover loves what he does.

Jason Haislip
21:15 01 Jul 18
Great work. Recommended any time.

Robert Jones
18:52 30 Jun 18
We just moved to Texas and had huge trees on our property. I found Joe on a Google search and I am glad I did. We had 2 very large trees one of them in power lines. Joe came out and gave us a quote which was extremely reasonable and affordable . Joe and his crew were unbelievable. They handled the power company and the trees look amazing. He even gave us an education on the trees. I would recommend Joe's Tree Service to all that are reading this. A truly amazing company with excellent and knowledgeable employees. Best experience of my life. Thank you Joe!!!!!!

James Allen
14:08 08 Jun 18
Highly recommend this tree service to anyone that want 100% expert service.Owner showed up on the minute that he stated that he would be at my home.He listened to everything that I requested and verified my request. Told me that his crew would be there on a specific day at a specific time. And as stated they were.Trimmed my front yard oak tree, exactly to my request. Thinned it out and raised the umbrella to get the lowest tree limbs higher so that the traffic on the street would not hit the low limbs.Cleaned up the limbs that was cut and even racked the yard to make sure that the yard looked as good as before they started.I was shocked when the owned returned two days later to make sure I was satisfied.AMAZING JOB AMAZING SERVICEABOVE AND BEYOND QUALITY WORK Nice to see someone still takes pride in their business

Bri Watkins
16:04 04 Jun 18
Very professional and did a wonderful job! They came out super fast after I called and got my tree taken care of. Very professional and when they left you couldn't tell they had been there. Super clean!

Kenneth Armstrong
00:14 21 May 18
American Tree Care did an awesome job cutting down a 45' tree in our backyard. Joe and his crew were very professional, respectful and safe and did the job in a timely manner. I highly recommend Joe and the crew at American Tree Care.

Amont Kont
22:42 16 May 18
Joe and team did an outstanding job here at Mercedes. Highly recommended with any project. Knowledgeable and courteous when coming to any question. Thank you for great service.

Christi Brown
23:06 14 May 18
Joe is very knowledgeable about his business and is an absolute PRO at customer service! His team was very safety oriented and did an AMAZING job trimming and cleaning up 10 trees in my yard in Mission Estates. Will definitely recommend them and will use them again!

Lisa Vivian
02:04 25 Apr 18
Great experience from first call to finish! Thank you!

Kristen Levario
16:24 22 Apr 18
Great customer service! Very knowledgeable. Great work!!

Barry Moss
23:12 18 Apr 18
We are pleased with the work American Tree Care completed for us. They managed to treat and save two live oaks plus clear old trees on our property. The crew is smart, safe, clean and polite. They have the right tools and experience for maintaining trees or removing storm damaged branches. They were honest, thorough and friendly.

Aileen Ochoa
21:28 17 Apr 18
Amazing customer service! Very knowledgeable in the services that Joe and his company provide. I loved that Joe was very communicative and very responsive to our texts. I am happy to say that I am extremely happy with the work done to our trees, and will definitely be using American Tree Care again!

Joe and his crew are BEYOND awesome!! He has cleaned up my trees several times. Last time he took out a LARGE dead tree from my front yard. I could not be more impressed. These guys are true professionals. Before I started using Joe, I used a crew that was a little less expensive. Boy... I learned the difference between PRICE and COST. The VERY little bit that I saved on price COST me tremendously as they made a huge mess of my trees that Joe and his team had to come in and fix for me. NEVER again! American Tree Care is the BEST. Hands down! Don't make the mistake of trying someone else! If it had not been for Joe and his team, I would have lost my trees! Thanks Joe!

Benjamin Pummill
01:20 17 Apr 18
Great job! Great work! Very kind! Always did their best to communicate each step with us. Would highly recommend. Went above and beyond.

Ann Volker
20:36 16 Apr 18 Took down a tree in my alley that was close to power lines. Did a great job, cleaned up well. Will use him for all my tree related problems!

Hermione Elam
16:07 16 Apr 18
Took a tree out of my alley that was infringing on my power lines. No issues--never lost power. Cleaned up following work--alley has never looked better! Had them go out and and give me estimate.. Joe the owner was very helpful with knowledge about everything I asked him.. He was also very honest when telling me not to do anything with my treee I wanted worked on.. Thank u American tree care I will be calling u in the future

HECHO EN TEXAS
15:02 16 Apr 18
Joe and the guys have been out to the house on a couple of occasions each time doing great work. The job site is run professionally and safely. The team is very knowledgeable and polite. The finished product of the trees is phenomenal as the tree is setup for proper growth and health while looking great too. You won't be disappointed.

Carley Ostrander
14:33 16 Apr 18
They did a great job! Quick, friendly and cleaned up after the work! Highly recommend!

Tammi Cole
14:15 16 Apr 18
Hands down best tree company in the Basin. Our trees were mangled by the last company that came in. It took years of us trying to fix them ourselves because tree work was just not affordable for us. Joe and his crew worked with us on a great rate and did an absolute beautiful job. The guys were so nice and accommodating. I was mostly impressed with their knowledge of tree care and great customer service.

Joe and his crew are amazing, I love my new tree! I am proud to support our local small businesses like this one!

Garrett Talbott
13:39 16 Apr 18
This team of tree care professionals did an outstanding job trimming trees and in cleaning up afterwards. Their attention to safety for themselves and for the my property was greatly appreciated. Thank you. I had 22 trees on my small property. They removed 4 for me and cleaned up the remaining ones. I couldn't be happier with how it turned out. Not only did they do a great job but I was also educated on how and why they remove the limbs they do. I highly recommend ATC! Great people doing great work. Our trees look amazing! Great service!!!! amazing company!! Did an EXCELLENT job! Great people doing great work! My trees look amazing!
Next Reviews
GET IN TOUCH WITH US!
We love our customers, so call for a free quote and we'll see you in person.