American
Tree Care
We provide trustworthy and professional tree services throughout Texas, Oklahoma and Southern New Mexico.
Your academic
When you order composition online from essay essay writing online service providers like Thesis Service or Essay Server, you receive many advantages and perks for example: Free E-Book.
paper will be assessed based upon its degree of academic caliber, and it is necessary that you make sure you are closely following the rules of punctuation and correctness when writing your own paper.
Welcome!
American Tree Care – Who are we?
Joe A. Villarreal founded the business, he was born and raised in Odessa and graduated Permian High School; MOJO High School, known for the "Friday Night Lights" phenomenon.  He served in the U.S. Marines and came home after being honorably discharged.  Our people are professionals, they've been trained through years of experience and understand all aspects and complexities associated to their mission.

WHO WE ARE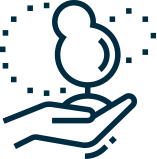 WHAT WE DO

WHY CHOOSE US
OUR REVIEWS

Javier Chavez
13:27 07 Sep 22

I contacted Joe Villarreal with American Tree Care and Land Management for questions on trimming our 18 yr old Burr Oak Tree. Joe took the time and answered all my questions and educated me on what I thought I knew. Joe told me he would stop by and take a look at our tree and went over what he would suggest trimming and we agreed on his suggestions and a really fair pricing, he told me he would be there the same afternoon and they were right on time. They were very efficient and completed the job in a very timely fashion. They were very courteous and cleaned every limb and branch before they left. I am very pleased and thankful to Joe and his crew for an excellent job and doing what he said they would do. Very well done American Tree Care and Land Management. Thanks very much..

George Kemp
16:29 07 Jun 22
Joe and his team did a great job very professional . Would use them again

Christian Kratz
05:47 02 Jun 22
Joe and his team did a phenomenal job of taking a fuzzy landscape vision from our heads and bringing it to reality. Not only did they handle the tree planting/removal portion of the job, but they project managed a full landscape overhaul, including concrete, sod, and fence install. Joe and his team exercised a great deal of care and attention to detail to pull off a landscape that we are truly proud of. Thanks again, Joe!

Vivian Mata
14:39 22 May 22
Joe and his team did an amazing job! Leveled ground and cleaned up beautifully ! Highly recommend!

They were on time and did a great job. They cleaned up and left the area looking very good. Highly recommend this company.

Wendy Welch
23:05 15 May 22
Very knowledgeable about trees and what will work best for your home. Will call again when we are ready for another tree.

Joshua Suchil
15:06 11 May 22
Great work. Leveled the front and back yard quickly. Got rid of a few trees and worked with me every step of the way! Definitely recommend!

Quanah Gordy
00:51 02 Apr 22
Joe came out and answered my questions about our trees, their health and made recommendations for trimming of two trees and removal of two others. He was very knowledgeable and helpful. Zack and his crew arrived at the agreed time and started the removal process. Joe also came by to see how everything was going. Zack and his crew removed the trees as planned, ground the stumps, trimmed the other two trees and cleaned up without incident. In addition and without my request, they also cleaned up two piles of debris that someone had dumped on the empty lot behind our house. I couldn't be more pleased. I got what I paid for and then some.👍🏻

Alva Acosta
05:33 20 Mar 22
Joe and his workers were very professional, respectful and kind. When we first spoke to him about an estimate, he came out and explained the process, how long it would take, and when they would start. The day came for the trees to be removed, his workers and him worked very professionally and quickly. They made it look easy but we do know it's hard work. When they finished they left my yard, driveway, and street very clean. No branches or sticks were left behind. We highly recommend them for their outstanding work and professionalism. They helped make our tree removing decision and process very easy.

Lupe Sanchez
13:16 02 Feb 22

ashlyn mauldin
16:54 29 Jan 22
Joe and his team were phenomenal. We had tons and tons of damage to our trees after a freeze. Joe fit us into his busy busy schedule to come out and take the time to explain in detail what needed to be done. Joe and his team are not only professional but very personable. Thank you for doing a great job and im happy to say I made a dear friend in the process. 10/10

Ralph Jimenez
21:30 26 Jan 22
Joe and his technician did a great job on trimming and pruning our trees plus removal of four bushes. They cleaned up and collected all debris. Joe gave us a clear explanation of the service to be performed and he followed through on completion of the service. I recommend using American Tree Care to anyone needing the service.

saul cadena
14:09 24 Jan 22
Great experience, the work was done very professionally. I was worried with my tree location on how the work would be done but they did it with no issue. Will highly recommend them.

Joshua Rice
20:44 02 Jan 22
Joe and his team were helpful and thorough from my first call inquiring about stump removal. I was quoted fair pricing for the work, and was offered more than one option to pay for services.Joe showed up to complete the work on the day agreed on - the outcome looks great! I had a stump removed and they backfilled the hole to even the ground. I would 100% recommend if needing services.Thanks again Joe and the rest of the team who assisted for the great job done!

Trea Smith
05:10 31 Dec 21
I had a 50+ ft Pecan that did not survive last Februarys freeze and not only had become a risk to anything under it, but also our home, neighbors home and utility lines were in danger as west Texas winds stressed the tree. Joe was my first bid and educated me on wha t would be required and helped me realize very quickly my follow up bids simply did not have the equipment needed for the total removal. We were worked into a very busy schedule and Sammy and the Ateam did an incredible job not only removing the Pecan but trimming up other trees and removing shrubs in contact with our roof that can be an insurance liability, I didn't know. I am Very Pleased with Joe, Sammy and the entire American Tree Crew , We will definitely use their professional service in the future.

We experienced a loss of a live oak from the big freeze in February 2021. American Tree Care did a knock out job removing our dead oak and replacing it with new large live oak. They have terrific customer service and a great crew planting and cleaning up! Thanks Joe!

Joe and his team were very professional, clean, and safe while working on my property. I needed two large trees pruned and one removed from I'm under a power line.I wasn't expecting the work to be done until January 2022, but they were able to do the work a month earlier.The team showed up at the stated time, did not waste any time while working and my yard looked cleaner when they left than it did when they arrived. I will definitely use them for any future projects I may have.

Maria Salgado
01:09 16 Nov 21
Joe and his team did a great job of removing the trees closest to the house that were uplifting the foundation. They were very professional and made sure to check in regularly on the progress. They did a great job of removing limbs and cleaning tree shavings. I would recommend them for any tree service you might need.

Bradley Davidson
13:39 12 Oct 21
Did great work and will be calling again for future projects!

Maggie Dunlap
01:04 12 Sep 21
Best experience with a local business! Extremely professional! The work was amazing and clean up was exceptional!

Alan Garland
21:57 20 Aug 21
I had a tree and stump removed in my backyard. They showed up to do the job when they said would and were careful not do any damage with falling branches.While grinding the stump they inadvertently hit my waterline, so they left and picked up supplies to repairIt and did so at no extra cost. They did a great job and I would recommend them to anyone needing tree work.

Joe was very responsive to our needs and provided services at a very reasonable price. His crew was very professional and excellent work. They cleaned up every day before they left and kept us updated on progress every day. Highly recommend this company to any one needing trees removed.

Willie Baba
21:26 14 Aug 21

Lloyd Eisenrich
01:34 03 Aug 21
Joe is always responsive and his team does great work. Highly recommended.

Tom Hohstadt
20:49 02 Aug 21
It was a pleasure to work with one of the few professionals in the tree care business. It is encouraging to still find integrity and a sense for aesthetics in this field. Without reservation, I recommend the American Tree Care Company. Dr. Thomas Hohstadt

John Rankin
14:15 30 Jul 21
Bad storm came thru Sunday night. Had two large pecan tree limbs to deal with and one was still hanging in the tree near the house. Had another limb down in the back yard as well. Could not get in touch with anyone Monday morning. Called Joe V. at American Tree; he answered the phone and was at my house within two hours to check out the problem. Gave recommendations and a quote on the spot. Agreed. He then mobilized a crew and equipment which arrived the next day. The crew removed a 65 foot pecan tree next to the house; removed all limbs etc., ground the stump and put soil in the recessed area where the stump was ground down. The crew also removed the large limb in the back yard and pruned two trees as per Joe's recommendation. Great example of the right people in the right place at the right time to get the mission completed. Joe had an experienced crew and all the right tools/equipment to get the job done. I appreciate the quick response as the limb hanging near the house was definitely a danger to people, pets and property. Joe understood that and had a crew on site the next day. There is value in having this kind of response and to have Joe's involvement from start to finish. Even the City of Midland was repairing a STOP sign damaged from the storm and said "Yes, we have seen these guys around town and they do great work." I will absolutely call Joe with any future tree issues!

American Tree will deliver. I had a large oak removed due to being too close to the house. These guys came it made it look easy. Also trimmed my other oak, took out the stump, and laid some sod for me. It is refreshing to see the owner Joe be involved thru the process with his knowledge and professionalism. Joe will be my first call for any future tree needs.

Amanda Bartlett
21:13 05 Jul 21
Joe and his crew were wonderful! A tree fell on our house and even though it was a holiday weekend, they removed it before it could cause more damage. We are so thankful for their service and timeliness! We would highly recommend them!

Will Nelson
17:08 21 Jun 21
Joe and his team at American Tree Care are top notch. Quote was fair and competitive. They removed one 30ft pine tree and trimmed another in front of my business and when they were finished you could not even tell they had been there. I highly recommend Joe Villarreal and his team at American Tree Care for all your tree needs.

Eleanor Leeper
00:51 16 Jun 21
I left a message asking advice about the condition of our tree.In no time at all, I was contacted and received theinformation and advice I needed! He was very knowledgeable, polite and professional. I would not hesitate recommending them. Should I need their services in the future, I will definitely call them again.

Bruce Bannister
23:42 13 Jun 21
Last winter killed or damaged 4 trees. 2 large live oak trees next to the house and overhanging the roof. These trees were forty years old. Sammy and his crew were on my property for 6 days. There is no better team for any tree work than Joe and his team. After tree removal they just finished completely reworking my sprinkler system and laying 10 pallets of sod. These guys can do it all.

Johnny Freeman
15:53 29 May 21

Juanita Luera
01:06 11 May 21
They did a awesome job at out houseCleaned up after themselves and hauled off all branch'sThey also called me if I had any request on more tree limb removalThank you,

LaVon Lewis
02:36 29 Apr 21
We had American Tree Care remove 2 trees, very friendly and did an awesome job on the removal and the clean up was awesome. I highly recommend them for tree removal. Highly satisfied.

Katherine Hohstadt
01:10 27 Apr 21
We were very pleased with American Tree Care's expertise, quality work, and great attitude. They were friendly, considerate, and always willing to go the second mile.


Mrs. Arthur
19:33 12 Apr 21
The team arrived at the property and quickly got to work. Cut down three trees and removed the stumps and did a great job cleaning up! 10/10 would recommend!

Luis Adan Paiva
16:32 19 Mar 21
Excellent and very professional. We had three pine trees, one was dying, another very close to the power line, the other close to the gas line and removed a stump. This guys completely removed everything in no time, cleaned and checked with us to see if there was anything else. Joe came after and checked everything himself. Highly recommend.

Michael Buhnerkempe
23:47 20 Feb 21
Joe Villarreal and his crew are professional and courteous. They do the job right the first time, their quality of work goes above and beyond. I will be using Joe and his company again and believe you should too.

Angela Phillips
19:43 18 Jan 21
Joe's crew was so efficient, prompt and professional! Would definitely recommend them any day!!

Amanda Mauldin
21:24 14 Dec 20
First of all I want to thank Joe and his entire crew for all their hard work. It's not every day that you deal with a company that does more than you expected. The guidance and knowledge that Joe provided for my trees was a God send. Let me make this clear...this company knows their stuff. They care about their clients and will go the extra mile to make sure the job is done right. We had several trees that needed to be removed and he went back and corrected the mistakes that the previous company made. Our property has several mature trees that needed attention and Joe went over and above to take care of them. I was literally in tears after our meeting because I felt like I was finally dealing with someone that knew what they were doing!! If you love your trees as much as I do, please don't hesitate to call Joe. I finally feel like I'm in good hands and I know you will too!

Jamie Ernst
19:08 16 Nov 20
We live in Choctaw, OK and were hit hard with the ice storm damaging several of our trees. I called American Tree Care and Joe the owner came out that day and assessed the trees. He gives you a quote and sticks with that price even if they have to do more work than intended. His crew are hard workers, quality, and quick. They did an excellent job and I won't have to wait for months to have my trees fixed & limbs removed . They even pruned other trees for me so if another storm comes in the tree has a better chance of surviving. Overall excellent company you will not be disappointed!

Paul Hammond
23:10 12 Nov 20
American Tree Care came to Oklahoma City in conjunction with a local landscape company following a massive ice storm. Their owner and crew are extremely knowledgeable and professional. They left our yard in wonderful condition. They are trustworthy and hard-working. I highly recommend them.

Rae Ann Curry
15:50 17 Sep 20
Joe (owner) is super knowledgeable and responsive. He got to work immediately to save my mature trees from borers. The crew arrived promptly and left my yard in better shape than they found it. Use this company!

I was really dreading getting our huge (40 feet plus) cemetery trees cut down because they were SO BIG and right up against the house. Joe and his amazing team eased my fear when I started watching the professional manner these young men used when dealing with everything we needed done and with all the huge equipment they had to use to accomplish the work. They worked hard and did not waste any time getting right to work everyday and always put in more than a full day's work.This job took longer than expected because of these huge trees being full of 70 years of bird nests. All that had to be cleaned out before the tree could actually be cut down so it was a little more than expected. Joe stayed true to his original quote and still did not rush in any way to get this job completed. I mean, they couldn't have worked any harder than they did. It was also very hot during this job - I don't know how they did it all in the time they did. We also had a couple of trees that had to be completely dug up and a couple of other trees that we decided needed to be cut down.I had a lot of questions because this was all new to me and each of these guys were ALWAYS polite, professional, answered my questions, and never acted like they were inconvenienced at all with my interruptions. This 72 year old lady was VERY IMPRESSED with every single one of the guys that worked on this project.Also, although the work was hot and dirty, these guys were always dressed nicely for the job - and clean cut. Very personable and always helpful.I was very impressed with this whole group of awesome guys. They knew exactly what they were doing.If you need ANY work done regarding trees - no matter what it is - you will not be disappointed with Joe and his guys with American Tree care. If you want professional, clean, honest, conscientious, courteous work at a very fair price - you need American Tree Care!.

Jacob Carpenter
01:36 09 Sep 20
Joe is extremely knowledgeable about trees and making them thrive in west Texas. His guys did an excellent job removing 12 dieing/dead trees that were ridden with bugs and disease. If anybody or I need more tree work, Joe will be the first person I suggest/call.


Scott Oswald
02:39 06 Aug 20 My Mother and I were so happy with the job your crew did removing dead trees. The men who performed the service were very respectful and hardworking. Thank you for job well done. Great group of guys very professional very polite and friendly. They did and excellent job at trimming my trees they look so much better now I recently had Joe and his team remove a tree from my backyard and they did an awesome job! It was a bigger job than anticipated, but Joe kept his word on the original quote, and for someone on a budget, that means so much to me. Especially when he could've asked for more. The tree had very large roots underground and he was honest about what would happen if I left them. He recommended removing them and offered to create a great little backyard all while keeping it in a budget I could work with. I couldn't be more pleased with the outcome. Now my little pup pup will have a great little yard to live in! Thank you to Joe and his amazing crew for all you did for me! Y'all are awesome! I will be honest I never used their service but I witnessed this entire crew having lunch at outback and before this crew ate they all prayed over the food and asked God's blessing over the food, crew, and the business.I wrote the name down and will use them because they are what this country needs more of!! Hard working men faithful to God.Thank you Mr. Joe Villarreal for this inspiration !!! Quality, knowledge, GREAT customer service and beauty! We could not have made a better choice. American Tree Care trimmed 3 trees on our property and we were very pleased with the outcome. We highly recommend American Tree Care for all your tree and yard care. Joe and his crew are the best! They came out and trimmed several large trees for me. They were so professional and quick. They did a terrific job and I will call them again. 🙂 Joe and his crew at American Tree Care, traveled well over 7 hours to treat our centerpiece 300 year old oak tree for oak wilt. My wife and I were extremely happy with the knowledge, professionalism and care of the crew. Their attention to detail, including clean up, is unsurpassed. I couldn't give anyone a higher recommendation! Excellent work. Knocked out my enormous trees in no time. They look great. Ever heard the saying, "Leave things cleaner than you found them?" Well, not only did the guys leave our trees looking spectacular, but they cleaned up so well! What once looked like a jungle is now a beautiful back yard. My enormous oak tree was so wrapped up in power lines, we wanted the best in West Texas and that is exactly what we got. These guys came well equipped for the job, and it was clear that safety was their main concern as well as ours. Thank you guys so much for keeping Odessa Beautiful, and my yard too. Big thank you to Joe for teaching me about trees and explaining things in full detail. It is clear that this nature lover loves what he does. They came out super fast after I called and got my tree taken care of. Very professional and when they left you couldn't tell they had been there. Super clean! Took down a tree in my alley that was close to power lines. Did a great job, cleaned up well. Will use him for all my tree related problems! Had them go out and and give me estimate.. Joe the owner was very helpful with knowledge about everything I asked him.. He was also very honest when telling me not to do anything with my treee I wanted worked on.. Thank u American tree care I will be calling u in the future I had 22 trees on my small property. They removed 4 for me and cleaned up the remaining ones. I couldn't be happier with how it turned out. Not only did they do a great job but I was also educated on how and why they remove the limbs they do. I highly recommend ATC! Great people doing great work. Our trees look amazing! Great service!!!!
Next Reviews
GET IN TOUCH WITH US!
We love our customers, so call for a free quote and we'll see you in person.